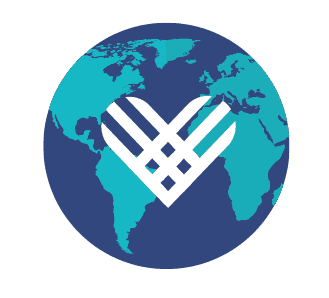 Giving Tuesday – December 1, 2020
Mark your calendars for Giving Tuesday on December 1st! Join Teen Parent Connection on this global day of giving to support our young families! CLICK HERE to help us meet our goal of raising $5,000 by making an investment in young families in your community!
Year – End Annual Campaign 2020

While 2020 was not a typical year at Teen Parent Connection, or anywhere for that matter, you still helped us to provide support services for over 500 families and to educate over 10,000 students on the realities of early parenthood.
The COVID-19 crisis has strained and stressed even the most well-prepared families – and we have all come to understand the delicate line that separates comfort from crisis. As the year comes to a close, your gift is critical in helping us continue to deliver quality services to every young family who needs them.
In honor of our 35th year of service, Teen Parent Connection is asking you to make an investment in the families we serve by contributing to our Growing Together: 35th Anniversary Fund. Because of a group of generous campaign sponsors, your gift will be matched "dollar for dollar" up to $10,000.
CLICK HERE to learn more about Teen Parent Connection's campaign and services for young families!
2020 – Holiday Program
The Holidays are just around the corner! This year, Teen Parent Connection is asking for donations of gift cards to Target, Walmart, and Aldi for our Holiday Program.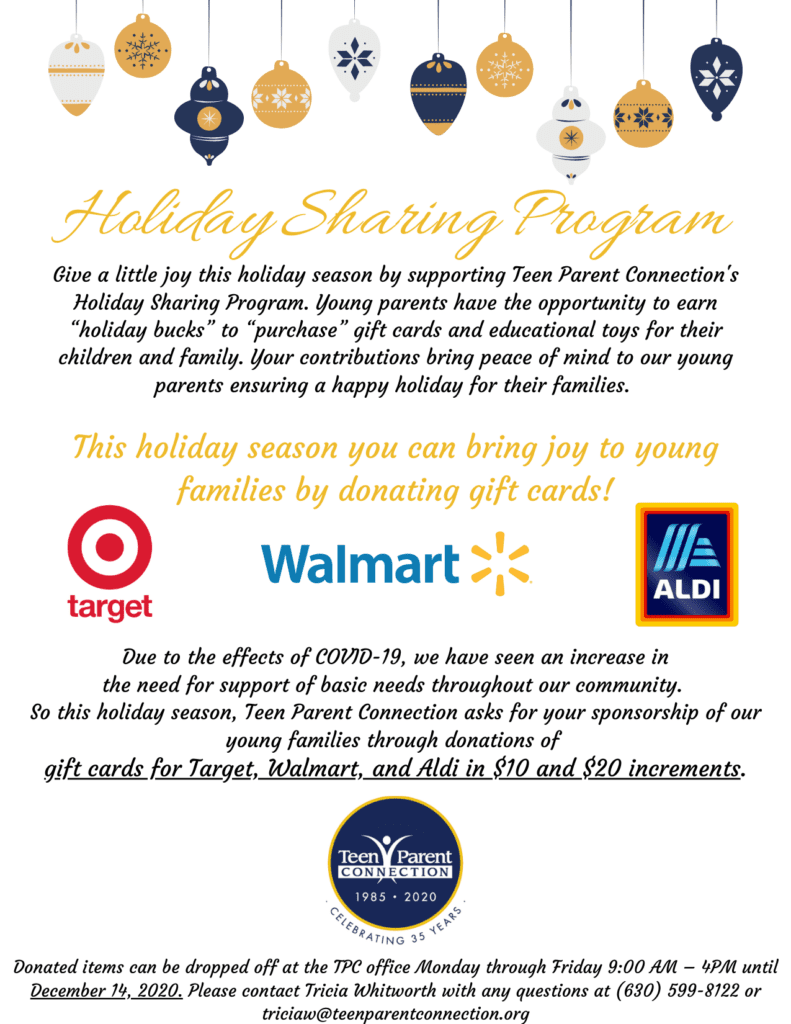 Parents' Pantry Shed – Is Here!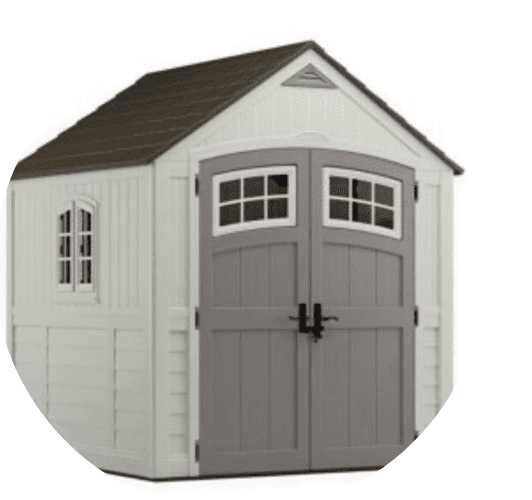 In less than 3 days our wonderful community raised over $1,600 for our new Parents' Pantry Shed! The shed is here, and filled it with all of your wonderful contributions! We greatly appreciate your dedication to providing young families with essential items and support in these uncertain times!