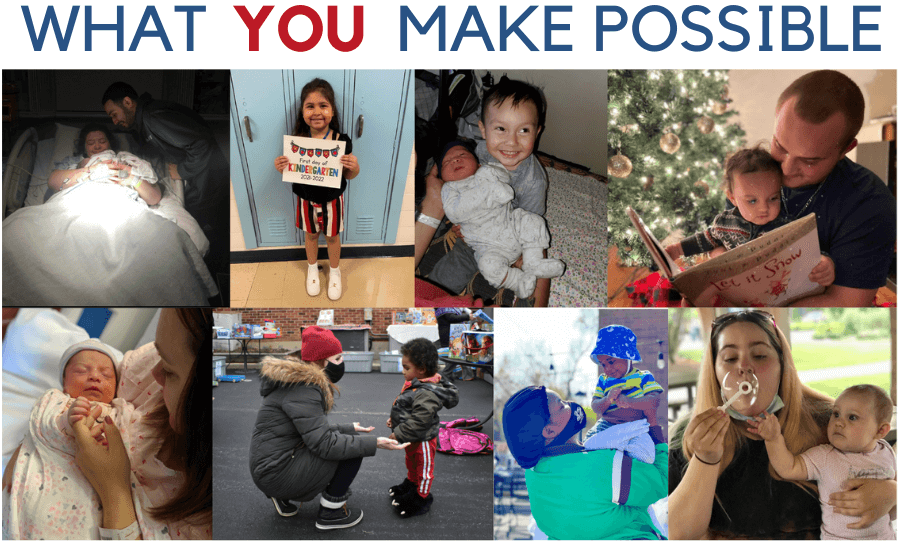 Your support makes our work possible – creating a safe, healthy, and nurturing environment where ever child, adolescent, and young adult can thrive.
As the uncertainties of the world continue to increase our young families still need the support of Teen Parent Connection… and we need yours. Teen Parent Connection continues to support at-risk families with services that offer hope, build resilience, and help young parents and their children move forward in life –free from abuse and full of promise. Any donation made to Teen Parent Connection this holiday season will support our Growing Together Fund and will be matched dollar for dollar by our generous campaign sponsors. This year, we are asking you to make an investment that will have double the impact in supporting the families we serve!
Press Play to See Your Impact!
We STILL need your help . . .
to continue delivering these important programs. With your investment, we can ensure that no young parent and child will go without the support they need to live healthy lives full of promise – and free from abuse. To make a lasting impact with a year-end tax deductible gift click the bottom below.
Thank You to Our Dedicated Growing Together Sponsors!