OUR COMMUNITY PARTNERS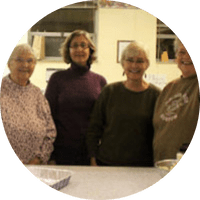 Families need strong communities to ensure children get the best possible start in life. For nearly three decades Teen Parent Connection has worked to build a seamless network of support to the families we serve. Recognizing that collaboration is essential to building a strong community, we have developed strategic partnerships with a variety of organizations.
These partnerships ensure that our participants are accessing the resources and assistance they need to care for their family. Teen Parent Connection exchanges referrals with community partners that provide counseling services, domestic violence services, substance abuse treatment, and school/job training.
CREATING NETWORKS OF SUPPORT
We also work closely with many area churches and neighborhood resource centers to deliver programs as well as recruit volunteers who provide meals, childcare, group site coordination and other vital support. In addition, Teen Parent Connection is proud to represent the needs of our families by actively participating in a variety of coalitions and school networks across the community.