Teen Parent Connection could not fund our programs and services without the support of our community group, corporate, and foundation partners.
These collaborations truly are a partnership; a shared commitment to the prevention of child abuse and neglect, healthy & self-sufficient families, and teen pregnancy prevention.
Featured partners: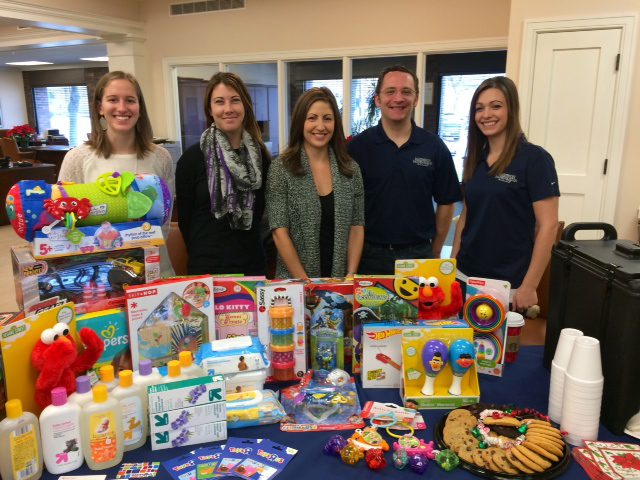 Thank you to Mathieson, Moyski, Austin & Co., LLP and Wheaton Bank & Trust for once again supporting the young families we serve by hosting a Holiday Drive to benefit the young families Teen Parent Connection serves!
We are so thankful to the generous supporters who visited the event with toys for our young families this holiday season!
Teen Parent Connection serves more than 600 young families each year.  In addition to the year round support the agency offers to young parents through our individualized home visitation and group based programs, we strive to give our young families extra support around the holiday season.  The Holiday Program gives young parents the opportunity to earn 'Holiday Bucks' to 'purchase' gift cards and educational toys for their child-ensuring a happy holiday for our young families. The Holiday Program is generously stocked with donations from groups such as Mathieson, Moyski, Austin & Co., LLP and Wheaton Bank & Trust, and served nearly 150 adolescent families last year.