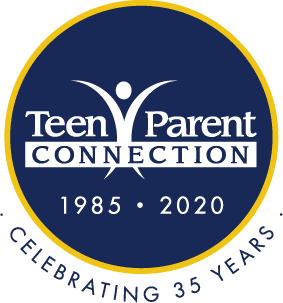 Our mission: To serve the community through education on the realities and responsibilities of teenage pregnancy and through long-term assistance to adolescent parents for their development of self-esteem, parenting skills, and empowerment towards self-sufficiency.
Since 1985, Teen Parent Connection has delivered education, support, and resources to adolescent parents and their children in DuPage County, Illinois. Our primary goal is to provide services that will prevent child abuse and neglect among this at-risk population.
Check out what is new at Teen Parent Connection!
Get to know Teen Parent Connection's young families!
Take a look at what's happening at Teen Parent Connection and in our community!
Urgent Needs for Parents' Pantry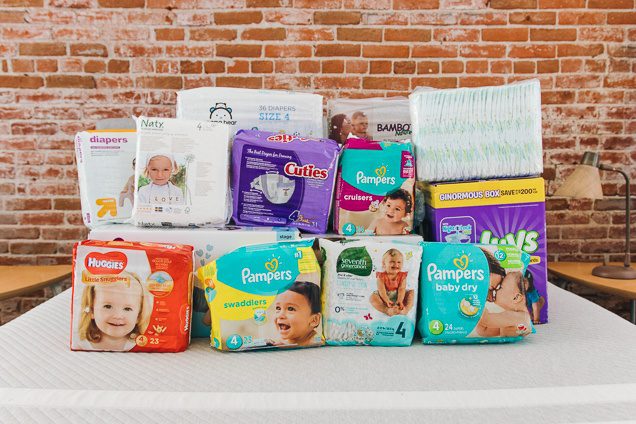 Diapers – Newborn – Size 5
Deodorant – Men & Women
Shampoo and Conditioner Sets
Lavender Bath Sets
Mouthwash
Dreft Laundry Detergent
Baby Wipes
Disinfecting Wipes
Disinfecting Spray for Fabric
Mac & Cheese Boxes
Spaghetti Noodles & Sauce
Toddler Snacks
Juice Boxes
Apple Sauce Pouches
Peanut Butter & Jelly
To view other needed items, please visit our Amazon Wish-list – HERE.
Support Teen Parent Connection's Holiday Sharing Program!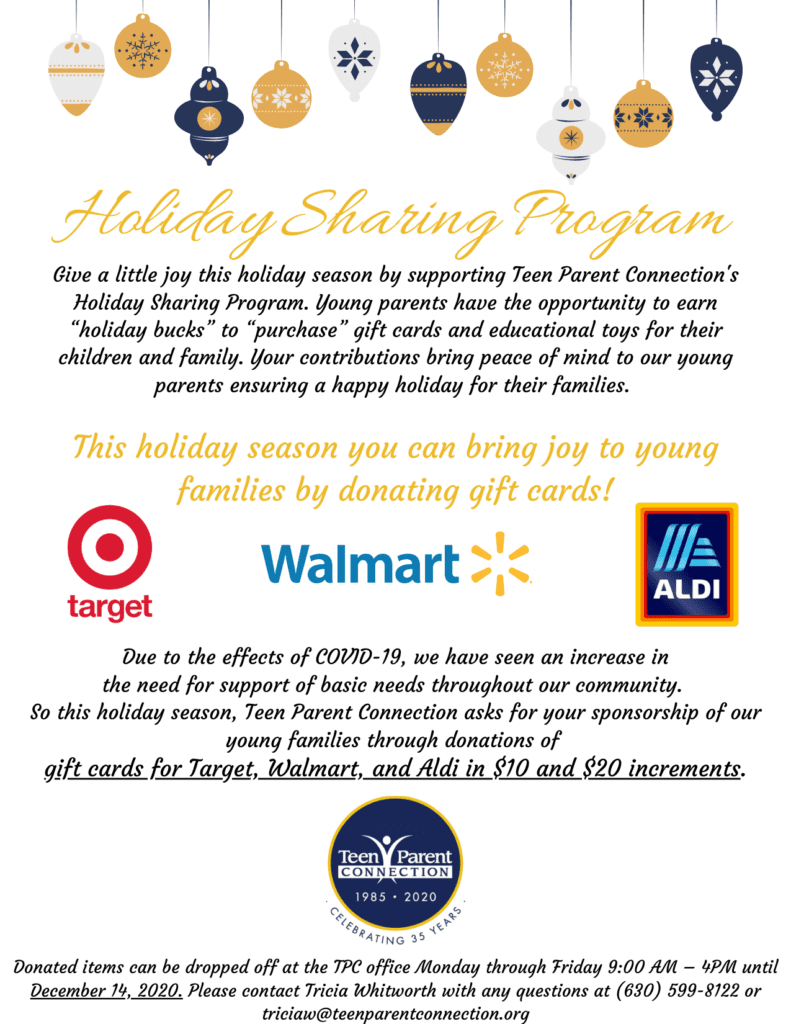 The Holidays are just around the corner! This year, Teen Parent Connection is asking for donations of gift cards to Target, Walmart, and Aldi for our Holiday Program. Your contributions make it possible for our young parents to ensure a happy holiday for their families.