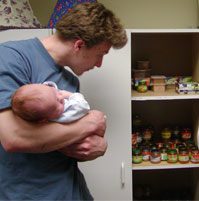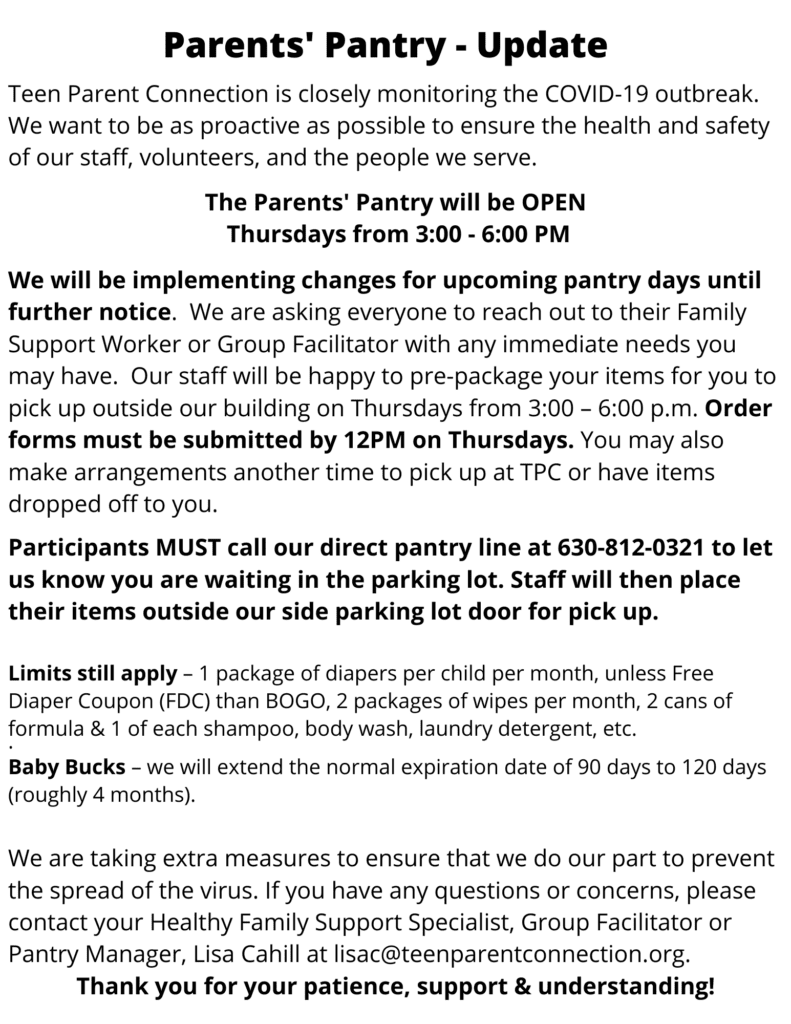 To place your Parents' Pantry order click HERE
Need diapers or wipes? The Parents' Pantry is a place where Teen Parent Connection participants can shop for baby and personal items. You can earn Baby Bucks by attending Teen Parent Connection meetings, keeping up with your child's immunizations, attending school, etc. You can then "spend" your Baby Bucks in the pantry in exchange for wipes, diapers, formula, baby clothes and personal hygiene products.
Parents' Pantry Hours:
Thursdays: 3:00-6:00 PM
Every 3rd Saturday of month: 11:00 AM -1:00 PM
Our Parents' Pantry goes through thousands of diapers a year along with MANY other items, below you will find our current "wish list"
Any of the following items are gratefully accepted:
Diapers & wipes
ALL personal hygiene products, toiletries, laundry detergent for Mom, Dad & Baby
Bottles, pacifiers, sippy cups
Baby proofing items, baby gates, first aid kits & emergency kits
Bug spray & sunscreen
Enfamil Formula, snacks, gold fish, animal crackers, juice boxes
Baby equipment (used) MUST be cleaned & up to date, no recalls – bouncy seats, swings, strollers
New or gently used, washed, stain free SEASONAL clothing ONLY (sizes 0-5T & Maternity)
Items we cannot accept at this time:
Drop side cribs, bumpers & mattresses
Diaper pails
Stuffed animals
Opened food, formula or hygiene products
Clothing (out of season, stained & unwashed)
Older baby equipment & toys
Car seats (used/expired)
Breast pumps (used)
For more information about donating to the Parents' Pantry or hosting a pantry drive, please contact Lisa Cahill at (630)790-8433 ext. 233 or by email at lisac@teenparentconnection.org. Donations can be made during our normal business hours: M, T, W, F 9:00 to 4:30 & TH 9:00 to 6:00 – Always best to call or e-mail first.