BABY SUPPLIES FOR YOUNG FAMILIES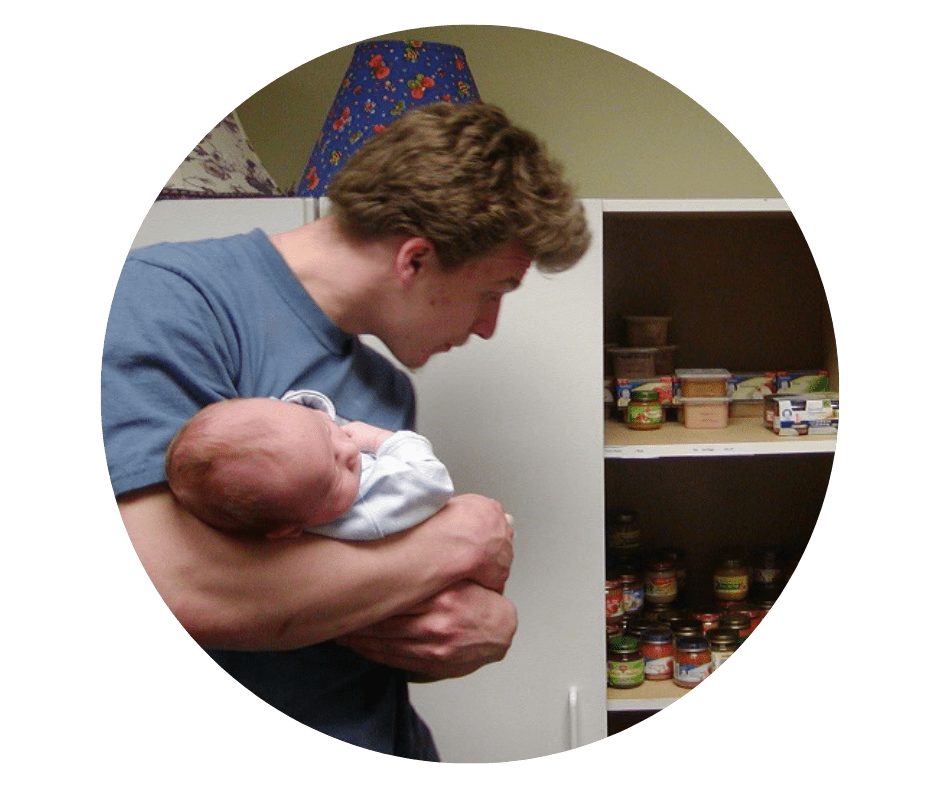 The Parents' Pantry is a place where Teen Parent Connection participants can shop for baby and personal items. Young parents can earn "Baby Bucks" by attending Teen Parent Connection meetings, keeping up with your child's immunizations, attending school, etc. They can then "spend" their "Baby Bucks" in the pantry in exchange for wipes, diapers, formula, baby clothes and personal hygiene products.
"The "Baby Bucks" program was such an incredible opportunity. There were times when I first had my son I really wasn't able to work much because it was just my mom and I (taking care of him). There were times where I really utilized my "Baby Bucks" because I didn't have the extra cash." – Parents' Pantry Participant
PARENTS' PANTRY HOURS AND DONATION INFORMATION
The Teen Parent Connection Parents' Pantry is open Thursdays 2:00-6:00 PM.
Our Parents' Pantry goes through thousands of diapers a year along with MANY other items, below you will find our current "wish list" or click HERE to visit our Amazon Wishlist.
Most Immediate Needs:
Baby wipes (unscented)
Large Size Diapers (size 5, 6, 7)
Baby bath & lotion (lavender)
Dreft baby laundry detergent (laundry detergent unscented/sensitive skin)
Gift cards (grocery & gas)
Pacifiers
Toothpaste
Black haircare products
Shampoo & conditioner sets
Women's deodorant
To view other wishlist items, visit our Amazon Wishlist by clicking HERE
We Are Currently Accepting:
Freshly laundered baby clothes and children's clothing for Spring & Summer months, in sizes Newborn to 6.
Donated clothing should be in new or gently used condition, less than 5 years old, freshly washed, free of pet fur and without stains.
Because we have limited storage, we request that you send us the condition and age, along with a photo of all large baby equipment to our Pantry Coordinator, Therese Crawford at

[email protected]
We Do Not Accept:
Used car seats
Stuffed animals
Drop-side cribs
Cribs more than 4 years old
Any item/toy that is broken, dirty, or missing pieces
Used breast pumps
Maternity clothing
Out-of-season clothing
PANTRY DONATION POLICIES
We ask that ALL donated clothing is washed and sorted within 72 hours before drop off – please do not bring items directly from storage.
Due to storage capabilities and the needs of our young families we ask that any donated clothing (Sizes Newborn – to 5T) is less than 5 years old, should be appropriate for the current season, in good condition and without holes or stains. *We DO NOT need maternity clothes at this time.
Per organizational policy, We DO NOT accept stuffed animals, crib bumpers, drop side cribs, dirty strollers, old car seats, dirty toys that are broken or missing parts, etc. We DO NOT accept used breast pumps.
Items that meet the above criteria can be dropped off at the Teen Parent Connection office at 475 Taft Ave in Glen Ellyn, Illinois. We have placed designated donation boxes outside at each entrance for convenient drop off, with tax receipts in each box. Our RING doorbell system lets us know when someone has dropped off a donation.
For more information about donating to the Parents' Pantry or hosting a pantry drive, please contact Therese Crawford at (630) 201-7338 or by email at [email protected]. Donations can be made during our normal business hours: Monday through Thursday 9:00am to 4:30pm, or Friday 9:00am to 3:00pm. After-hours donations can be left in the designated donation boxes outside the building. Please do not leave items in other open areas (loading dock, doorsteps, etc.).
If you are interested in learning more about our Parents' Pantry Program, reach out to us at


[email protected]

or call (630) 790-8433.
*PLEASE NOTE* Teen Parent Connection only provides services in DuPage County, Illinois and surrounding areas; at this time we cannot provide resources out of state or service area.
MEET THE PARENTS' PANTRY TEAM