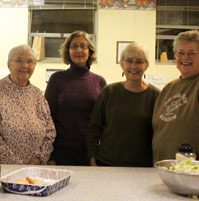 Never doubt that a small group of thoughtful committed citizens can change the world; indeed, it's the only thing that ever has.
Margaret Mead
Teen Parent Connection would not be able to serve its mission without the support of the hundreds of volunteers from across the DuPage County community. Volunteers help in a variety of ways; from providing meals at group sites to assisting participants in the Parents' Pantry or serving on the board of directors.  We simply could not do what we do in the community without volunteer support.
Please navigate through our current & ongoing opportunities to see how you can turn a life around.